~Natural, HypoAllergenic
and
Affordable~
Raiza Crème© is worldwide. Distributors in the USA, Canada, The U.K., Germany, Austria, Portugal, Switzerland, South Africa, Australia, Taiwan, Indonesia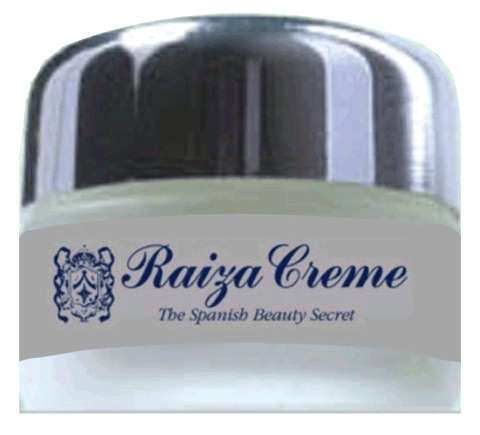 Compare one 2 oz jar of Raiza Crème© with
Estee Lauder © Day Creme, Night Creme, Hydration Creme,
Anti-wrinkle, Re Nutriv © and Eye creme
which cost you a combined total of $465.00?
Is it possible that just ONE white jar containing
Pure, Natural, Hypoallergenic Raiza Crème© can replace all the expensive cremes?
The answer is an emphatic "YES!"
Over 500 beta testers think it is a miracle.
Liver spots? Watch them slowly vanish.
Wrinkles soften & start to diminish in the first week!
Infections, eczema, psoriasis? Just try it.
Other amazing results are still being reported!